We are all trying to save money where we can, and a great idea to save money is making a lunch to take to work with you each day, rather than buying lunch out. This way you usually eat better and healthier, and it will work out much cheaper - you could easily save up to £5 a day taking your own lunch with you in lunch boxes. In the colder months you won't want to take cold lunches so here are some easy lunch ideas for work in the winter.
This post contains affiliate links and I may receive a small commission if you visit a link and buy something. Purchasing via an affiliate link doesn't cost you any extra, and I only recommend products and services I trust. I may have been sent some of the products in this post free of charge or paid to feature them here. Thank you for supporting this blog.
Jump to:
Healthy and filling ingredients
If you are into meal prepping, include your work lunches for the work week in your plans. Keep a repertoire of easy lunch recipes that you can use as inspiration. When planning easy lunch ideas for work in the winter you will want to make sure you include plenty of protein, slow release carbs and healthy vegetables. Ingredients such as these work well in a perfect lunch to create a complete meal...
brown rice
black beans
peas
bell pepper
red onion
hard-boiled eggs
flour tortilla
bread roll
naan bread
whole grains
pumpkin seeds
feta cheese
mozzarella cheese
potatoes
sweet potatoes
Soups
A hearty soup makes a really cost effective and warming healthy lunch. Packed full of vegetables it is a great way to get some of your five a day in too. Make a big batch or two at the weekend, freeze it in portions and take it out of the freezer to defrost overnight the night before you want to take it for lunch.
Invest in a really good thermos flask and you won't even need to heat it up at work. I always take some bread rolls or buttered bread with me to dip in too! Here are some great soup recipes you can use as inspiration for healthy lunch recipes...
1
Moroccan Spiced Chickpea Soup
Moroccan Spiced Chickpea Soup is made with a flavourful combination of chickpeas, vegetables, spices, and vegetable stock. This slow cooker vegan recipe is easy to make, budget-friendly, and bursting with mouth-watering flavours.
Get this recipe
2
Slow Cooker Spiced Carrot and Lentil Soup
This slow cooker spiced carrot and lentil soup recipe is one of my go-to soup recipes. It's perfect from Autumn onwards and is lovely and warming, perfect for those colder months. I love slow cooker recipes because once you put all the ingredients in it cooks itself and you come back home to a delicious smelling kitchen and dinner ready made!
3
Vegan Roasted Red Pepper and Tomato Soup
This vegan roasted red pepper and vine tomato soup is full of flavour and really healthy too, full of garlic and vegetable stock which are wonderful for your health. Vine ripened tomatoes are full of anti-oxidants and are a brilliant source of vitamin C too. Red peppers are full of vitamins too, especially vitamin A so this is a really great, healthy soup for the whole family to eat.
Get this recipe
4
Creamy Vegetarian Tortellini Soup
Creamy, cheesy and packed full of flavour this Vegetarian Tortellini Soup is perfect for lunch or dinner. This soup is like a lovely big hug in a bowl.
Get this recipe
Pasta
Pasta is a great meal to heat up in the morning and pack in your thermos for later. The best part is that you can make it for your evening meal and take it with you for lunch the next day. Add extra goodness by pairing it with fresh vegetables or a delicious salad.
5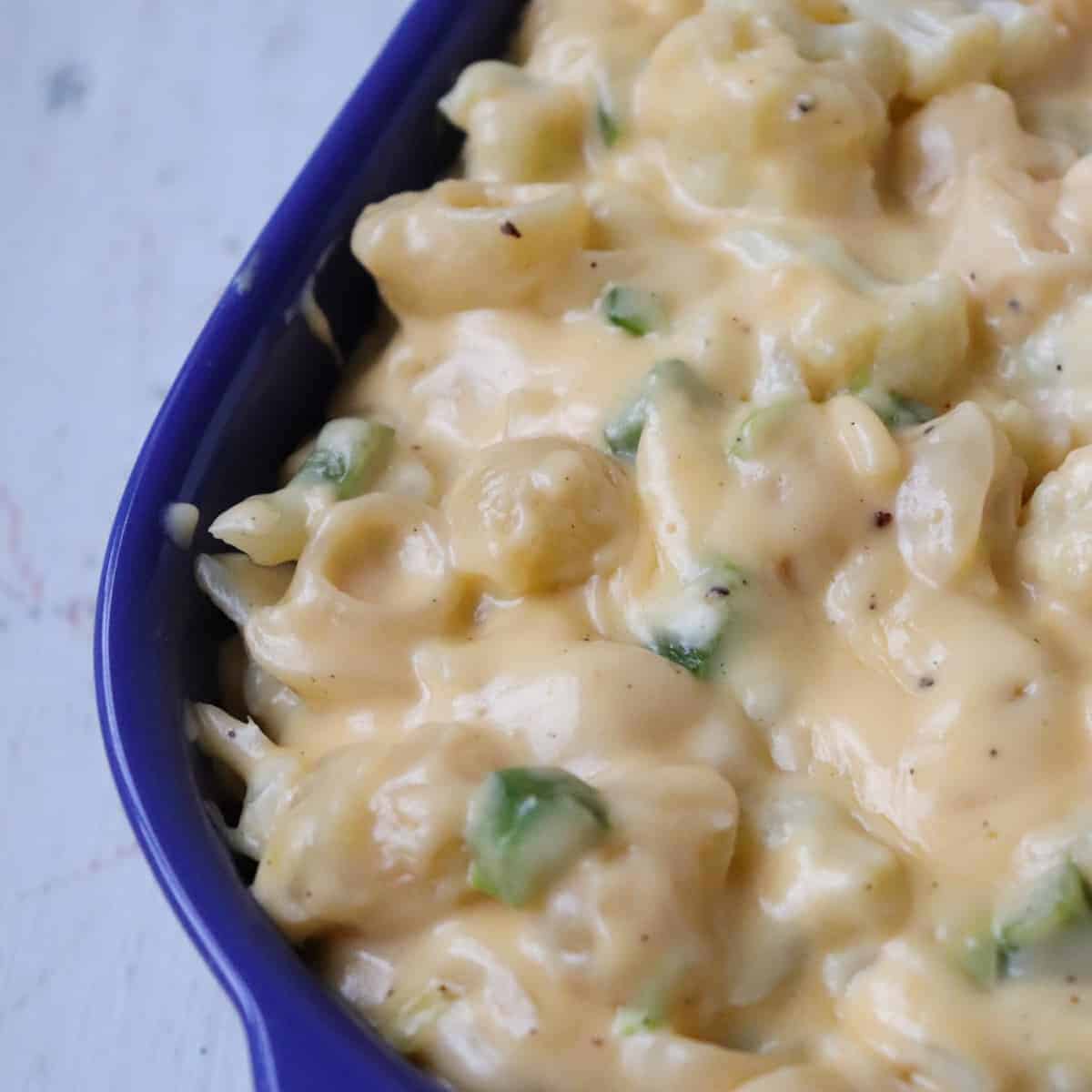 Spicy Cauliflower Mac and Cheese - Season & Thyme
Just in time for Thanksgiving, this spicy cauliflower Mac and cheese with jalapeno cheese sauce will satisfy veggie and carb lovers alike!
Check out this recipe
6
Vegan Pasta Bake With Crunchy Topping
This vegan pasta bake with crunchy topping is a tasty and filling meal which has added protein from the lentils.
Check out this recipe
7
Vegan Creamy Cajun Pasta
Vegan Creamy Cajun Pasta. A rich, luscious, spicy pasta filled with colorful peppers, meaty mushrooms, and tons of cajun flavor! This 30-minute pasta dish is super easy to make!
Check out this recipe
Stews and Curries
There is nothing more warming than a delicious stew or curry. These keep really well hot in a thermos and pack some naan bread or crusty bread to enjoy with them. This will definitely keep you warm at lunchtime! Stews make really easy lunches as you can make a big batch at the weekend and portion it out for lunches during the week, great for meal planning.
8
Authentic Chana Masala Recipe
Authentic Chana masala recipe using canned chickpeas is super quick and easy. It will save you time and hassel, plus please your taste buds.
Get this recipe
9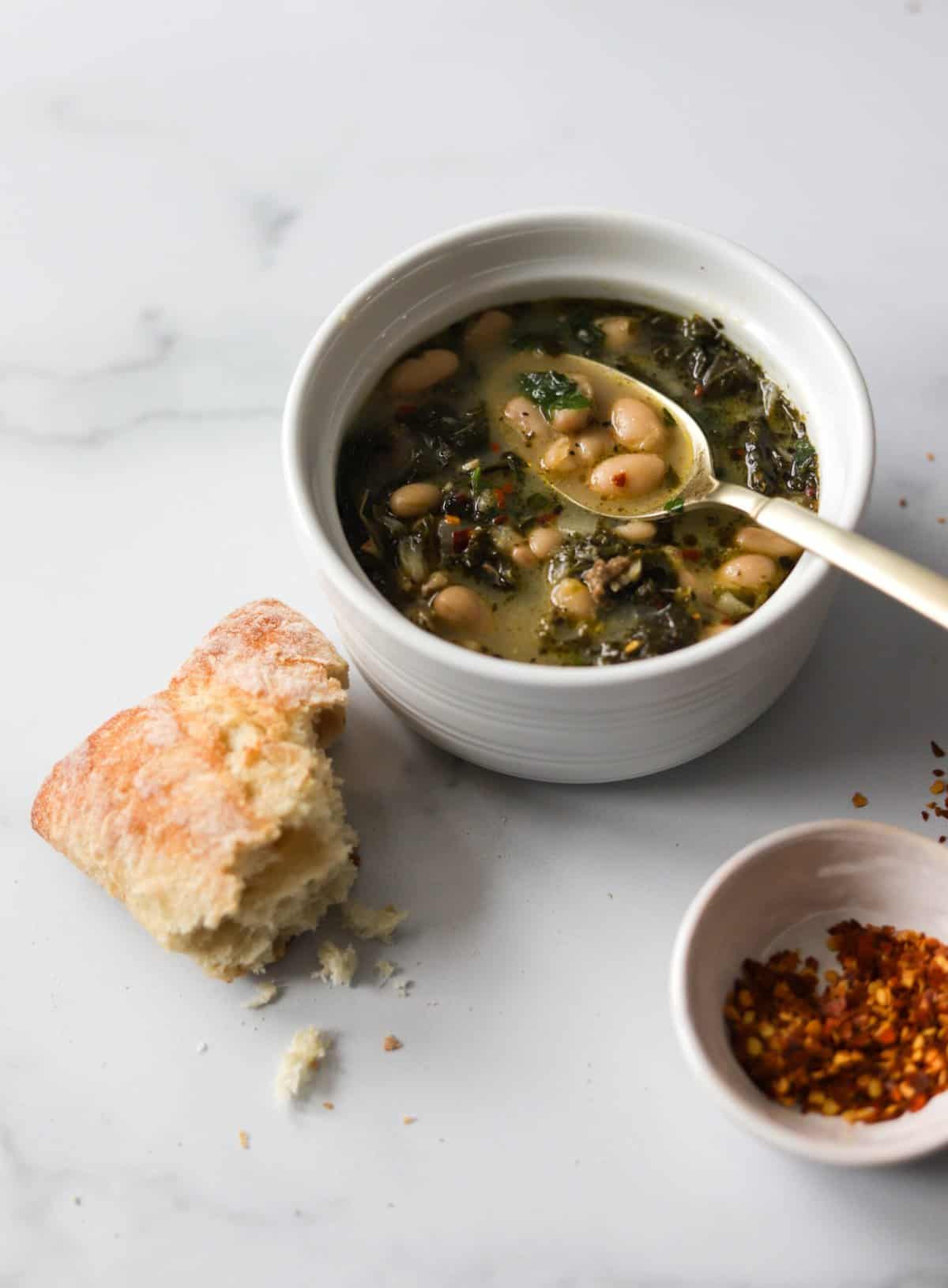 Spicy White Bean Stew
This spicy white bean stew is filled with aromatics, white beans, pesto, fresh and dried herbs, crushed red pepper flakes and loads of greens.
Check out this recipe
10
Easy Vegan Sausage Casserole With Beans
This easy vegan sausage casserole with beans is a really quick and easy midweek dinner, high in protein and fibre and can be prepped ahead of time.
Check out this recipe
11
Chickpea and Lentil Vegan Slow Cooker Stew
This chickpea and lentil vegan slow cooker stew (vegan crock pot stew) is full of goodness and flavour, is very hearty and is the perfect comfort food.
Check out this recipe
To add a little healthy boost to your lunch don't forget to take some fresh veggies and fresh fruit to enjoy as snacks, or even a delicious side salad.
I hope that you enjoyed this little roundup of some great meal ideas to take to work in the winter months. They are healthy and warming and much more cost effective than buying lunch every day.
If you liked this post full of winter work lunch ideas, share these easy recipes with your friends and Pin it for later...
If you liked these healthy lunch ideas you might also like...
Is Your Home Ready To Face Winter?
Lunch Box Ideas for Fussy Eaters