Pancake Day is looming and I must confess that it's one of my favourite days of the year! I absolutely love pancakes and I can't wait to scoff them for breakfast, lunch and dinner next week! Here are my best pancake recipes for pancake day.
I've written a few pancake recipes myself on this blog - just search for pancakes in the search box above to find them. I've been looking for some new and interesting recipes to share with you, so keep reading if you would like some more pancake day inspiration.
This post contains affiliate links and I may receive a small commission if you visit a link and buy something. Purchasing via an affiliate link doesn't cost you any extra, and I only recommend products and services I trust. I may have been sent some of the products in this post free of charge or paid to feature them here. Thank you for supporting this blog.
Jump to:
Who can resist the good old traditional pancake - thin and sweet we traditionally serve ours with sugar and lemon. These are sometimes referred to as crepes. They are less filling than thicker, American style pancakes and are much more fun to flip on pancake day!
1
American style pancakes
If you are more of a fan of the American style pancakes then this is a great recipe for fluffy pancakes. My children love these with chocolate spread or you could eat them with bacon and maple syrup.
2
Fluffy Pancakes Recipe - OddHogg
A simple recipes for perfect fluffy American style pancakes. The fun family breakfast or lazy weekend brunch.
Check out this recipe
Nutribullet pancakes
If time is of the essence then these really quick nutribullet pancakes are for you. They are so quick to prepare and make minimal washing up.
3
Nutribullet Pancakes
These Nutribullet pancakes are so easy to make and create minimal washing up - perfect for lazy weekend breakfasts!
Check out this recipe
Blueberry Pancakes
If you are a fan of flavours in your pancakes then try these banana pancakes or these blueberry ones. They have a wonderful flavour and the extra fruit won't do you any harm!
4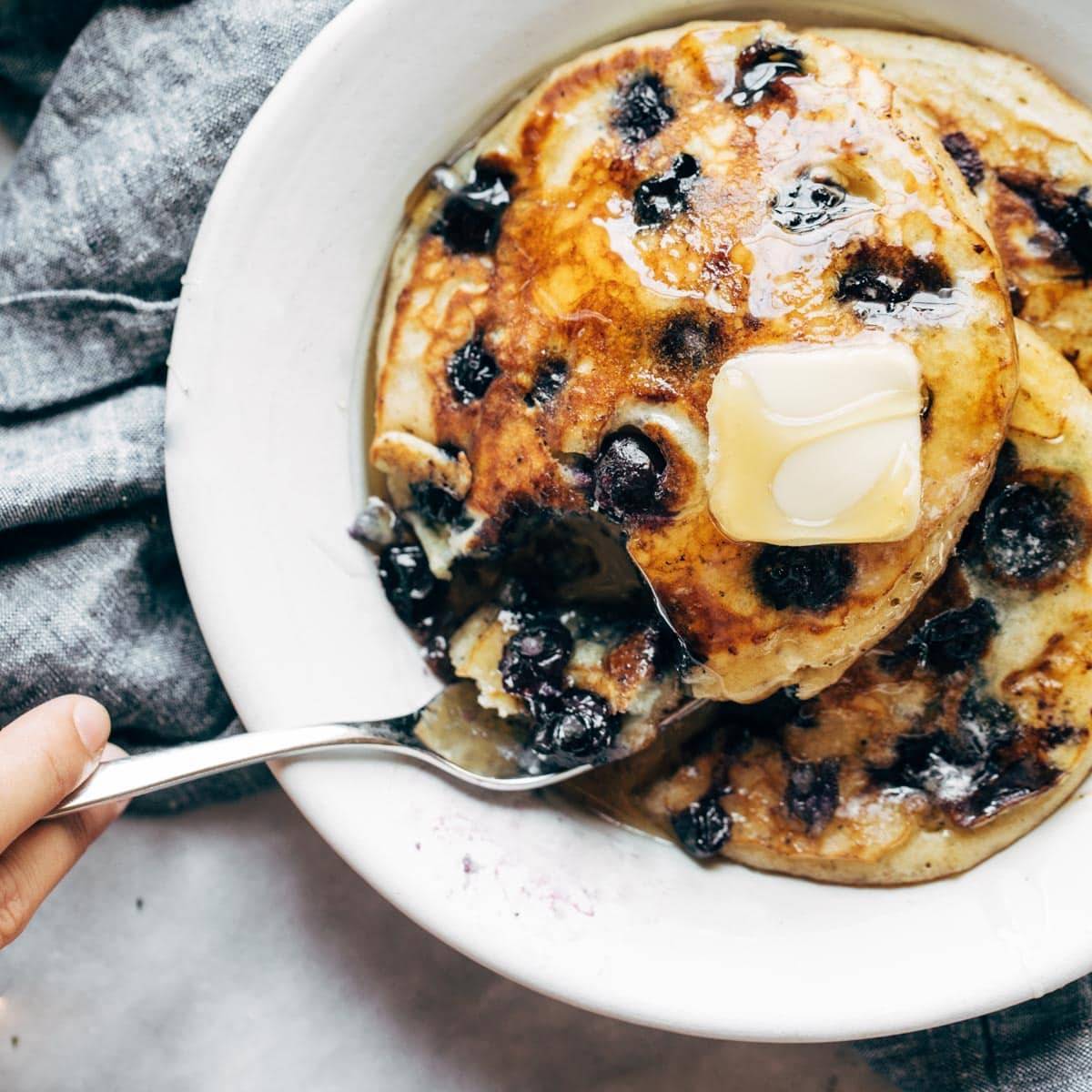 Fluffiest Blueberry Pancakes
Best pancakes I've ever made! Super basic, thick and fluffy blueberry pancakes - melt in your mouth, golden brown, and bursting with blueberries.
Check out this recipe
Shaped pancakes
If you are making pancakes for the children and you are feeling artistic why don't you try your hand at these amazing farmyard animal pancakes.
5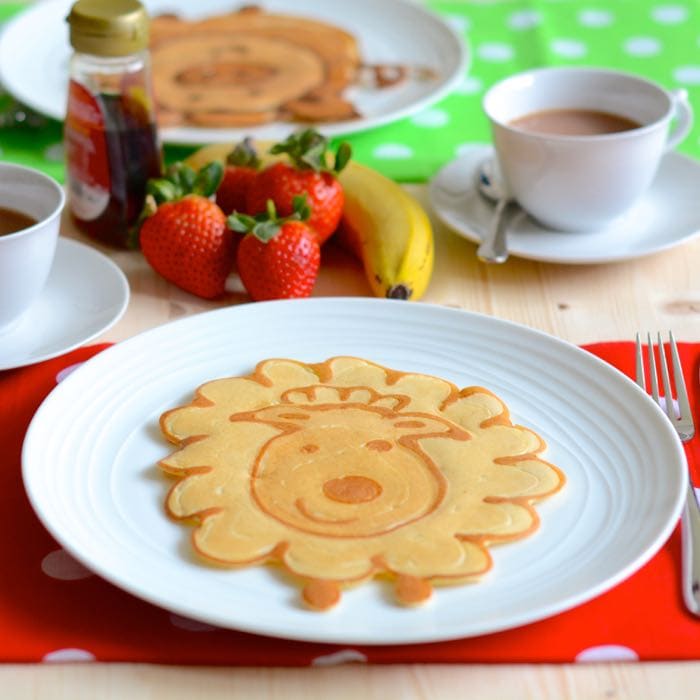 Farmyard Animal Pancakes
How to make pancakes that look like farmyard animals. A sheep, cow, pig and rabbit. Pancake recipe, instructions and video.
Check out this recipe
Vegan pancakes
If you are vegan or on a diet, don't let that stop you enjoying Pancake Day. You can make these yummy looking vegan pancakes or these equally delicious looking slimming world pancakes.
6
Vegan Pancake Recipe
These easy and tasty vegan pancakes are perfect for a tasty vegan breakfast
Check out this recipe
Chocolate pancakes
We all adore chocolate in our house - and who can turn their nose up at delicious, homemade chocolate pancakes. A real treat, especially if you are considered giving up chocolate for lent this year.
7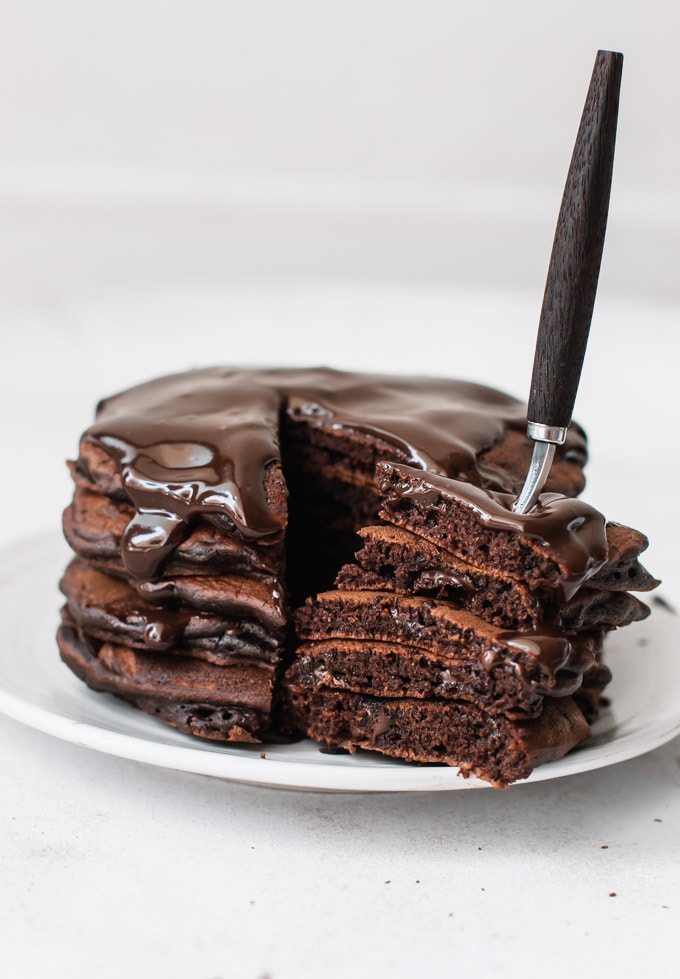 The Most Amazing Chocolate Pancakes - Pretty. Simple. Sweet.
This is the perfect chocolate pancake recipe! These chocolate pancakes are thick, tender, and fluffy and are the perfect way to start the day!
Check out this recipe
Gluten Free Pancakes
There is no need to miss out on pancake day if you don't or can't eat gluten. These gluten free pancakes are just as delicious.
8
Gluten-free pancakes recipe | BBC Good Food
Beat the bloat by using specialist flour in these light crepes and safely cater for those with a gluten intolerance, from BBC Good Food.
Check out this recipe
So there you have it, my favourite 8 pancake recipes. Something for everyone! I hope that you all enjoy Pancake Day and eat all the pancakes that you can manage!
Did you like this post? Share it with your friends or Pin it for later...